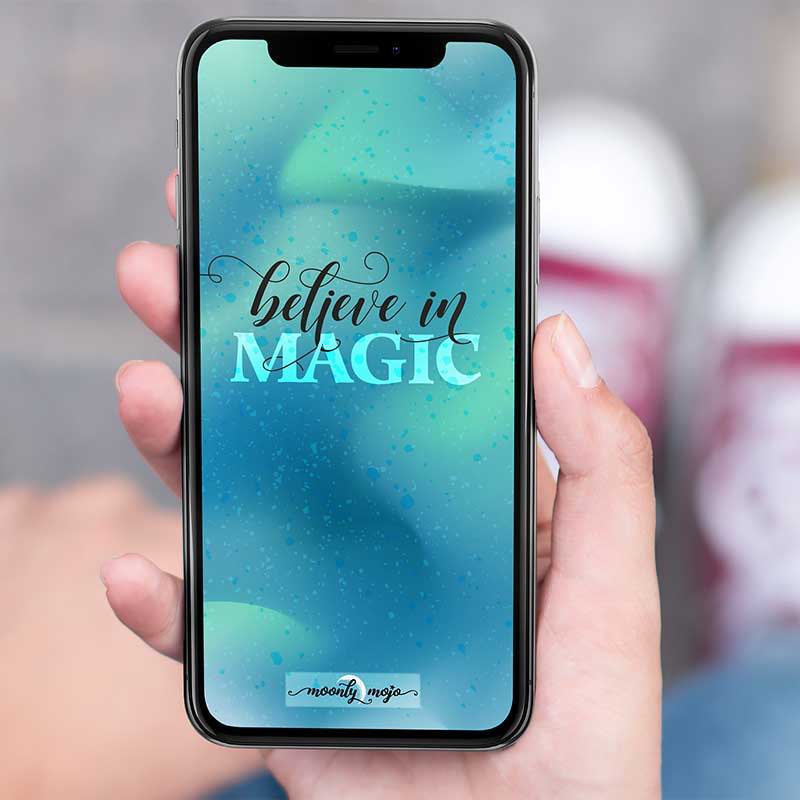 Want 10% off

and a FREE

Phone Wallpaper?

Shift your day back to peace & possibilities

Get a daily reminder to believe in magic and keep magic a priority.

Get the most from your new wallpaper


Download & install your new wallpaper


Decide what you want to feel when you notice it


Take action and allow space for magic

The more positivity you can
surround yourself with, the better.
Your morning practice always leaves you feeling peaceful and connected… so let's make sure you've got a way to keep your magic & spark, even on your busiest days.

On those days when you're not feeling very magical, keep this design near you as a gentle nudge to slow down, breathe, and refocus your attention on allowing space for magic.

The Believe in Magic Collection

Available on graphic tees, hoodies, sweatshirts, mugs and totes